Welcome to North Cascades Crew
Junior Crew – Fall Registration now open!
Cost: $260 (includes NCC T-shirt if registration received by September 1st)

Session Dates:  Thursday, September 15 – Thursday, November 3rd M/Tu/Th 3:30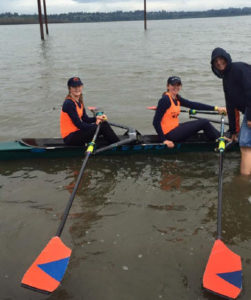 -5:30pm
Come join the fun! REGISTER NOW  or  CONTACT US for more information
Download Registration forms HERE
Registration and payment can also be mailed to:
NCC * PO Box 1506 * Lake Stevens, WA 98258
For information, contact Junior Chairperson Bridget McLeod at info@northcascadescrew.com
---
NCC Fundraiser was a HUGE Success!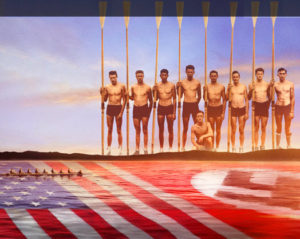 Thank you to all of the participants and donors who made our fundraiser a huge success!  We raised just over $10,000 for construction of the Joe Rantz Boathouse.
---
NCC in the Media

North Cascades Crew was recently in the Everett Herald with an article about our drive to build the Joe Rantz Boathouse at Wyatt Park on Lake Stevens.
We are so excited to bring our vision to Lake Stevens and the surrounding Snohomish County community!  You can see plans for our new boathouse here and learn more about how you can become a Booster of our club here.
Thank you for your support!
---
LEARN TO ROW CLASSES
"Fleming is a coach that helps you realize yourself. He positively steers you towards your strengths so that they will lift up your weaknesses. He makes rowing a joy and something I look forward to every day."  Carmela – NCC Masters Rower
Adult and Youth Classes Available at Wyatt Park (10508 Chapel Hill Rd., Lake Stevens)
UPCOMING ADULT LEARN TO ROW SESSIONS: 
Weekend Sessions  – Classes #1-4 10-11:30am, classes #5-8 8:15-9:45am
August Session:  August 14, 20, 21, 27, 28, September 3, 4, 10
Weekday Sessions – Mon/Fri 5:45-7:15am for weeks 1&2, Tu/Th 5:45-7:15am for weeks 3&4
August Session:  5:45-7:15am August 5, 8, 12, 15, 18, 23, 25, 30
Each session includes 8 classes. Session Fee: $110 (includes free parking during class time)
Contact us for more information or call 888-ROW-NCC1 for more details and to register!
Download Registration Forms HERE
_______________________________________________________________________
 NCC earns 501(c)(3) status!

 We are pleased to announce that North Cascades Crew has earned their 501(c)(3) status! Want to donate to our boathouse fund or have skills or supplies to share?  Click HERE
_____________________________________________________________________
Still want to donate to our boathouse fund?  Click HERE