Welcome to North Cascades Crew
North Cascades Crew thanks DUNN LUMBER




A HUGE thank you to
Dunn Lumber
for donating all building materials for the Joe Rantz Boathouse. You have helped our dreams become another step closer to reality!
Dunn Lumber is invested in our community and the history of rowing in the Pacific Northwest.
---
LEARN TO ROW CLASSES
"Fleming is a coach that helps you realize yourself. He positively steers you towards your strengths so that they will lift up your weaknesses. He makes rowing a joy and something I look forward to every day." Carmela – NCC Masters Rower
Adult and Youth Classes Available at Wyatt Park (10508 Chapel Hill Rd., Lake Stevens)
UPCOMING ADULT LEARN TO ROW SESSIONS:
Weekend Sessions: Sat/Sun 10-11:30am
March/April – 3/11, 12, 19, 25, 26, 4/1, 2, 4/15
April/May – 4/15, 22, 23, 29, 30, 5/6, 7, 5/13
May/June – 5/27, 28, 6/3, 4, 10, 11, 17, 18
July – 7/1, 2, 8, 9, 16, 22, 23, 29
August – 7/30, 8/6, 12, 13, 19, 20, 26, 27
Weekday Sessions: Mon/Fri 5:45-7:00am
July – 7/7, 10, 14, 17, 21, 24, 28, 31
August – 8/4, 7, 11, 14, 18, 21, 25, 28
Each session includes 8 classes. Session Fee: $110 (includes free parking during class time)
Contact us for more information or call 888-ROW-NCC1 for more details and to register!
Download Registration Forms HERE
Online payment available HERE
---
Junior Crew – Spring Registration now open!
Cost: $400 ($45 US Rowing membership is also required – good for one calendar year)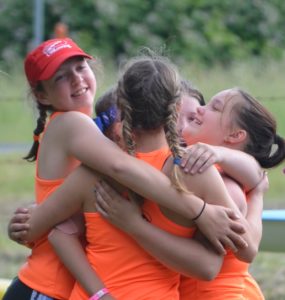 Session Dates: 2/16/2017 – 5/11/2017
Mon/Tu/Th 3:30-6:00pm
Location: Wyatt Park, Lake Stevens
Rowing for all levels, boys and girls ages 11-18. North Cascades Crew provides a fun, safe and positive environment for kids to learn the sport of rowing. Our experienced coaching staff provides excellent land and water training.
North Cascades Crew emphasizes Teamwork and Personal Goals through training, and we are Stewards of Lake Stevens (eyes and ears on the water) for Snohomish County. Our partnership with the Snohomish Conservation District and Snohomish County Parks, along with facilitating "adopt a park" at North Cove Park keeps us very involved in our community and allows for volunteer opportunities for students and parents alike! Since we are a member driven organization, we do ask each family to provide 10 hours of volunteer time during the season – there are lots of opportunities to fulfill these hours, or if you prefer, you can opt out for $6.50/hr.
Regattas are an option but not required. New rowers will have the opportunity to row in a free, club hosted scrimmage and get a taste of what racing is like. Older and returning rowers may be eligible to compete in larger regattas on the weekends of March 18th and April 8th. Larger regattas do have associated fees not included in the session fee.
Experienced rowers are encouraged to row on Fridays from 3:30-5:30pm to train for Northwest Junior Regionals on the weekend of May 18th. The cost for this extra day is an additional $90 for the session. Coach approval is required for this day.
Come join the fun! REGISTER NOW or CONTACT US for more information
For information, contact Junior Chairperson Bridget McLeod at info@northcascadescrew.com
---
NCC In the Media
North Cascades Crew was in the Everett Herald with an article about our drive to build the Joe Rantz Boathouse at Wyatt Park on Lake Stevens.
We are so excited to bring our vision to Lake Stevens and the surrounding Snohomish County community! You can see plans for our new boathouse here and learn more about how you can become a Booster of our club here.
Thank you for your support!
---
NCC earns 501(c)(3) status!

We are pleased to announce that North Cascades Crew has earned their 501(c)(3) status! Want to donate to our boathouse fund or have skills or supplies to share? Click HERE
_____________________________________________________________________
Still want to donate to our boathouse fund? Click HERE