Welcome to North Cascades Crew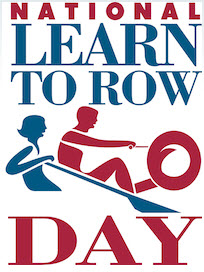 The 14th-annual National Learn to Row Day sponsored by USRowing and Concept2 will take place on Saturday, June 6, 2015, in rowing clubs and health clubs throughout the United States.
Competitive and recreational rowers range in age from 11 to over 90, so it is never too early or too late to take up the sport.
If you are an individual interested in taking part in National Learn to Row Day or learning how to row, keep an eye out here for more information coming soon!
LEARN TO ROW CLASSES
"Fleming is a coach that helps you realize yourself. He positively steers you towards your strengths so that they will lift up your weaknesses. He makes rowing a joy and something I look forward to every day."  Carmela – NCC Masters Rower
Adult and Youth Classes Available at Wyatt Park (10508 Chapel Hill Rd., Lake Stevens)
UPCOMING ADULT LEARN TO ROW SESSIONS: 
April Sessions – Wyatt Park
Weekend Session: 10-11:30am (4/18, 4/19, 4/25, 4/26, 5/2, 5/3, 5/9, 5/10)
Weekday Session: 6-7:30am (4/3, 4/6, 4/10, 4/13, 4/17, 4/20, 4/24, 4/27)
Each session includes 8 classes. Session Fee: $110 (includes free parking during class time)
Contact us for more information or call 888-ROW-NCC1 for more details and to register!
Download Registration Forms HERE
NCC's Fundraising Event was a big success!

The Boys in the Boat: A look behind the scenes
We wish to thank the community for supporting our fundraising event. Not only was it a financial success for our club but we are so pleased and honored to have had Daniel James Brown and Judy Willman featured at our event bringing awareness to the history and excitement of the sport of rowing and the story of The Boys in the Boat. Thank you again to all those who participated.
Still want to donate to our boathouse fund?  Click HERE
**JUNIOR SPRING SEASON REGISTRATION IS NOW OPEN**
Spring rowing is in full swing, but new rowers are always welcome!  See the Juniors Sessions and Registration page for more information.